Essilor Vision Foundation's Kids Vision for Life (KVFL) team recently had the chance to help a population they usually don't serve – older teens and young adults. The KVFL mobile clinic traveled to downtown Dallas and parked next to Café Momentum to provide vision care to 15 of the restaurant's interns ages 15 to 19.
Café Momentum is a Dallas-based nonprofit restaurant and culinary training facility that provides a 12-month paid post-release internship program for kids coming out of juvenile detention. The organization provides life skills, education and employment opportunities to the community's most at-risk youth to help them achieve their full potential.
Café Momentum Senior Case Manager Kristin Kendrick contacted KVFL. "Interns are required to get a physical and an eye exam to be part of our program, but many don't know how or where to get their eyes checked," she explains. "If we notice someone squinting or holding a knife close to their face, we know they haven't had an eye exam."
EVF knows vision impairment can be a significant barrier for young adults in all aspects of their lives. Poor vision can affect a person's ability to apply for jobs, perform tasks that require reading, and can lead to greater limitations in everyday functioning. EVF believes that better sight means a better life, and was honored to help these young adults as they build their futures.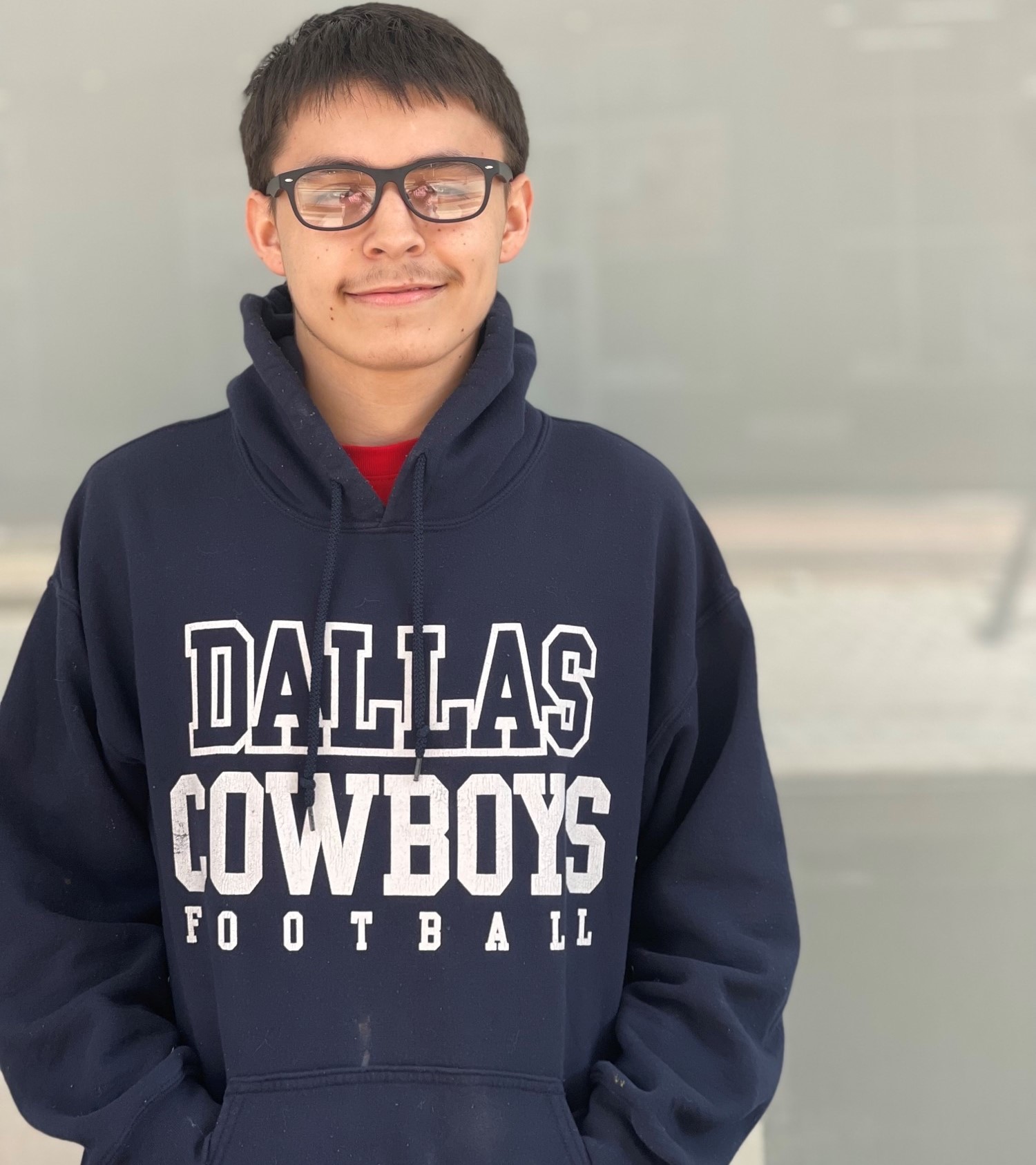 Twelve of the interns who participated got glasses, and one — Alex — made a big impression on the KVFL team. "My eyes light up when I think of Alex. He arrived, soft spoken and unsure but hopeful we could help him. After his exam, it was clear he needed glasses. He was deliberate in picking out his frames as this was his very first pair of glasses," says Debbie Miller, Kids Vision for Life Area Lead. "When we fitted Alex with his glasses, he raised his arms up to the sky, looked everywhere around him and shouted 'I can see!' It was incredible to see that in less than one hour, a tired, hesitant boy transformed into a radiant teenager, smiling as if the world had just opened up to him. His joy was infectious!"
"The kids were super excited that KVFL was coming, and we saw the change in them right away," Kristin adds. "Their confidence is boosted tremendously. They are so happy to show off their glasses and they're actually wearing them! And having fashionable glasses makes the interns feel like they have something of value."
This was KVFL's second event with Café Momentum but hopefully not the last. "We know how important it is for our interns to see clearly. For example, they can read the menu now. Customers sometimes thought the interns couldn't read, but they actually couldn't see the words on the menu," Kristin shares. "Regular eye exams and good vision promote health and wellness and build self-esteem, which are key parts of the Café Momentum intern experience."
See how poor vision can impact a student and how a donation to EVF helps here.