Daniel and Sam Get An Eye Exam
Daniel knew he needed glasses.

His vision problems impacted him in school and he thought a pair of glasses could help. The elementary student from Fort Worth, Texas, shared, "I can't see very much … but maybe glasses will help me see a lot."

Has Anyone Seen Sam?
Daniel was also deeply concerned about the vision of his dear friend, Sam. "Sam's left eye is blurry," he lamented. His compassion was compelling, but "Sam" was not on our list of children to help. He continued, "Blurry means you can't see very well. Sam doesn't say much because he's a toy and toys can't talk. But he's excited to get glasses."

Sam was his owl puppet!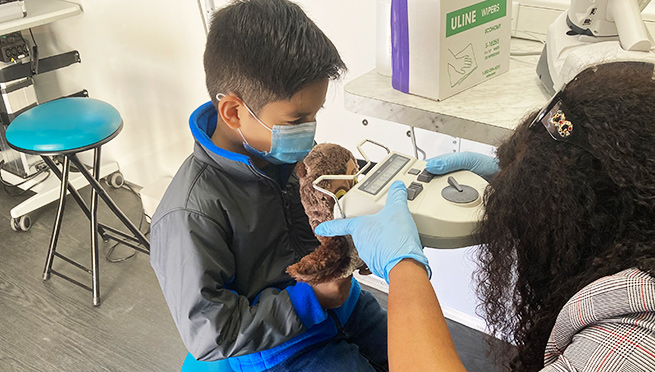 Relieved to discover that Sam was not a child, the team completed their free eye exam with doctors onboard EVF's mobile clinic. Daniel personally picked out some flashy green frames, and Sam the Owl went with more understated wire rims.
Through EVF's Kids Vision for Life program, students like Daniel and even an owl like Sam receive free vision exams on our mobile clinic. Students receive frames and prescriptions lens that same day.
Glasses Are Changing Kids' Futures
Since our founding, Essilor Vision Foundation has distributed over 1.5 million pairs of glasses to people in need. Teachers and school nurses tell us that newly acquired glasses and improved sight have been directly linked to improvements in their students' lives – educationally, behaviorally and socially.
Now Daniel views the sky as the limit with his new glasses. "I'm smart and I can figure out just about any problem," he happily declared. "I just couldn't see things that were far away."
Surprisingly, 1 in 4 kids in the U.S. has a vision problem that impacts their ability to learn and for most of them, a pair of glasses is the solution. Unfortunately, many parents are unaware their child has a vision problem or cannot afford to get the vision care they need.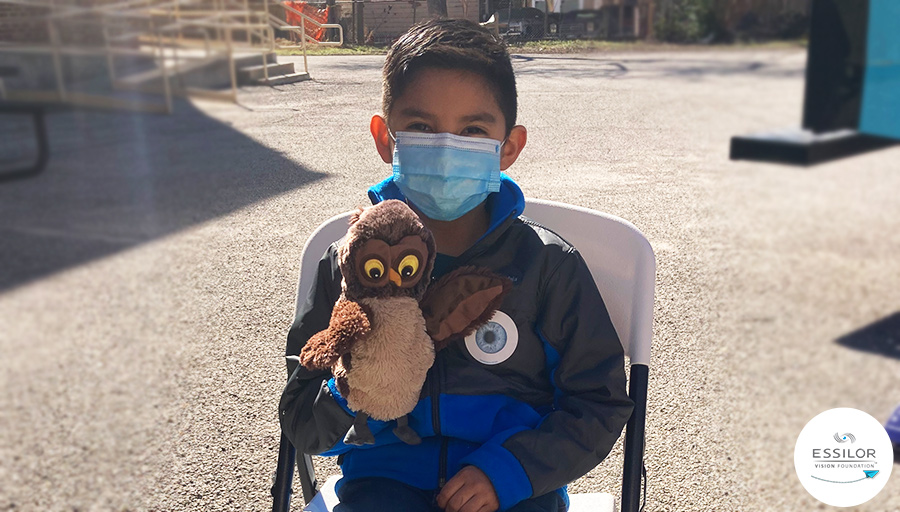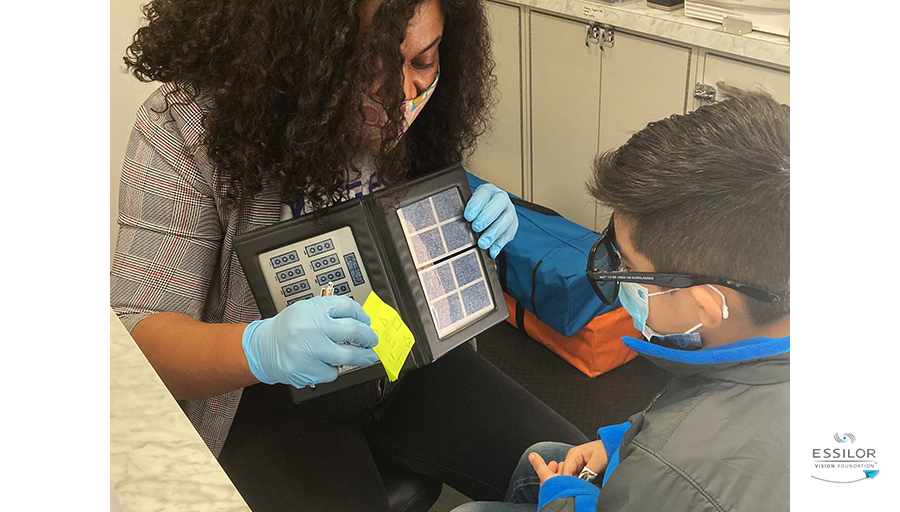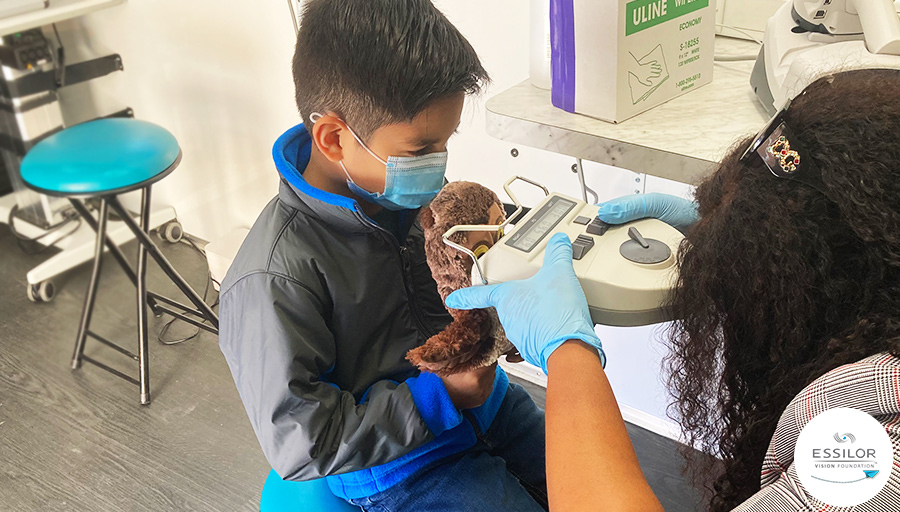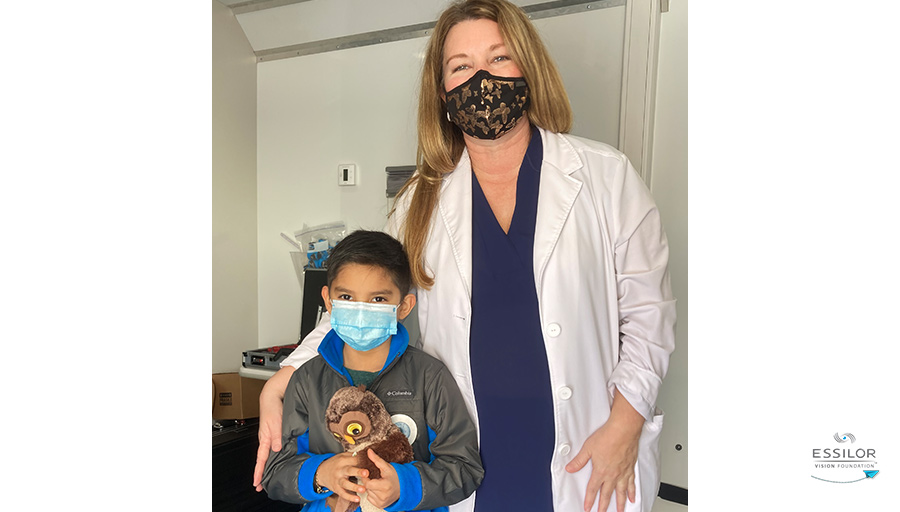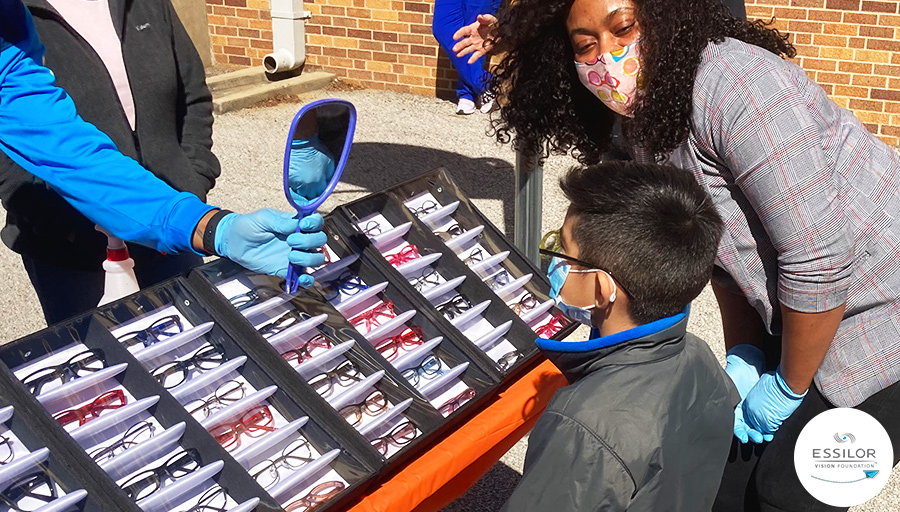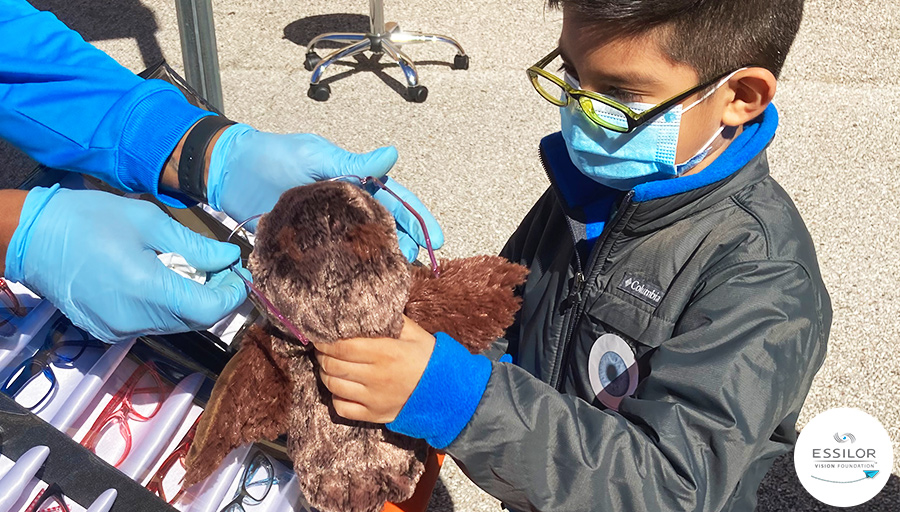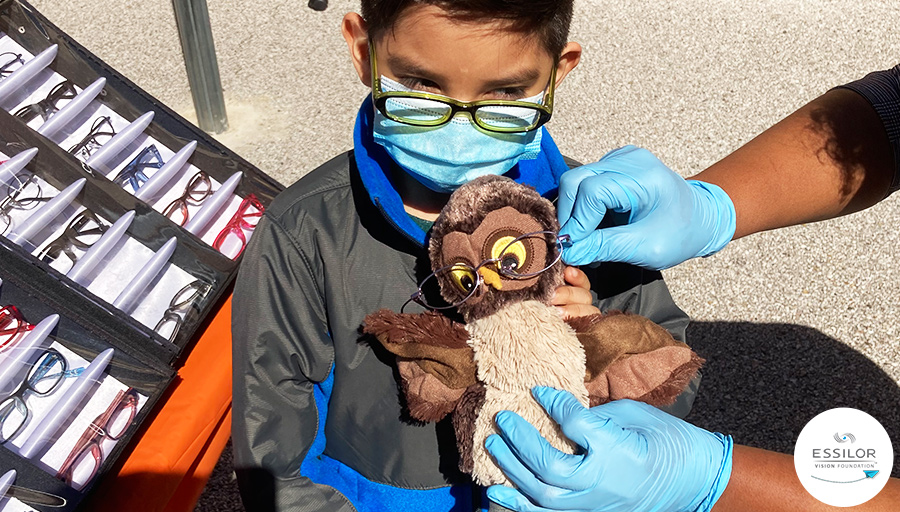 Millions of students' futures suffer as a result of their poor vision, but the donations to EVF make it possible for Daniel and more children to get the vision care they need to succeed. Your help changes Daniel's future (and his owl's) from blurry to clear.