PROVIDING FREE VISION CARE TO INCARCERATED CHILDREN IS NOT THE NORM, BUT IT DOES ADDRESS THE FACT THAT THIS IS WHERE A HIGHER PERCENTAGE OF UNCORRECTED REFRACTIVE ERRORS ARE FOUND.
When most people think about providing vision care to kids in need, a school or community vision event likely comes to mind. Essilor Vision Foundation's (EVF) Kids Vision for Life mobile clinic goes beyond these traditional settings. Every summer since 2010, the mobile clinic has visited juvenile detention centers in Dallas, TX, to give vision exams and eyeglasses to the youth there at no cost to the county.
FILLING A NEED
A conversation between an EVF board member and a Dallas County Commissioner about the need for services at juvenile detention centers led to Kids Vision for Life expanding its scope beyond schools. The need is clear. "All the kids receive a vision exam," explained Marina Patino, associate director, Kids Vision for Life. "Surprisingly, we find that in the detention centers about 66% fail the screening and are referred for comprehensive exams, compared to 22% in schools."
This is not unique to Dallas County. Researchers found that 35% of adolescents in California's juvenile detention centers had uncorrected refractive errors, compared to 22% in the public school system. In addition, a nationwide survey found that more than two-thirds of youth in residential placement reported a healthcare need, including problems with vision.
IMPORTANCE OF CLEAR VISION
Vision impacts every aspect of a child's life, from learning, confidence and social interaction to participation in activities such as sports, art and music. A substantial 80% of what children learn is visual, yet one in four children in the U.S. has a vision problem significant enough to affect their ability to learn. Access to vision care seems to be especially important for kids in juvenile detention. When children in the California juvenile justice system received on-site optometric vision therapy, the number of repeat offenders dropped from 45% to 16%.
IN PERSPECTIVE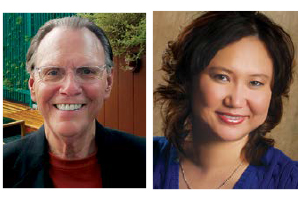 Wendy Xu, OD, and Glenn DeShaw, OD, have both volunteered twice at the juvenile detention centers with Kids Vision for Life. Xu said it makes her happy to help with the kids' vision needs. "These kids are in a difficult time full of challenges in their lives," she said. "They are all happy to receive eye exams and new glasses. You can see the happiness and gratitude on their faces."
For DeShaw, the experience is always meaningful. "I asked one boy what happened to his glasses, expecting him to tell me they got lost or broken. Instead he said, 'My mother stole them and sold them for drugs.' That really put things in perspective. I told him, 'You will get a new free pair today, bar none.' It made me feel good that we could help him that way."
Kids Vision for Life Greater Dallas Area Lead Emma Crews runs the juvenile detention center program and says it is a profound experience. "We want to help them just be kids and understand why good vision is important. We want to help them succeed even though they've made some mistakes in the past."
EVF is working to help every child in the U.S. have a better life through better sight. Find out about Essilor Vision Foundation's programs designed to help ODs be charitable in their own communities at EVFUSA.org/ODPrograms. Learn more about Kids Vision for Life at EVFUSA.org/Our-Work/Kids-Vision-for-Life.
Article originally appeared in VCPN Magazine October/November 2019 Issue
#PhilantrOptic #VCPN #OD