Free Resources To Download and Use
Your voice matters! We cannot solve the vision crisis in America alone so we created these free tools for you to use that can help raise awareness about the need for vision care for kids across the United States.
Below you will see the press release templates, photos, infographics and educational downloads. Download and read how to use the resources.
Educational Resources & Downloads
Use these free resources to help educate parents, kids and families about the importance of clear vision, how to spot a vision problem and how to take care of your eyes.
Activities for Kids
These activities are perfect for parents and kids to do while at home. Download these ideas, examples and share your successes on social media.
Press Release Templates
Use these press release templates to highlight your participation and your efforts to help children across the U.S. who need vision care.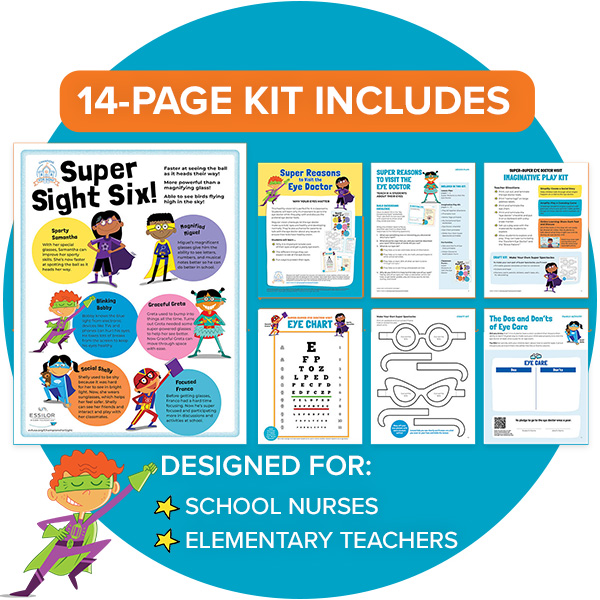 NEW Kit: Super Reasons to Visit the Eye Doctor
This free download comes with lesson plans, imaginative play kit, take-home activities, the Super Sight Six poster. This is a super hero-themed healthy vision kit to help teachers and school nurses educate their students and parents about the importance of healthy vision and glasses.
---
December Resources
The December resource includes: a maze, coloring sheets and writing prompts.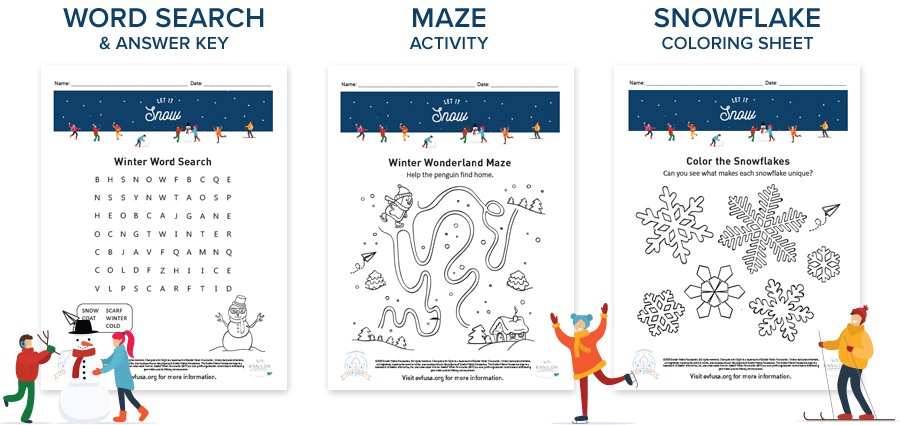 –>
Need Help Finding Something?
Enter a search term, then view the results.