Promotion coincides with World Sight Day
Eye doctors who are looking for a way to be charitable are getting a boost from Foxfire Systems Group. In celebration of World Sight Day on October 14, during the month of October, Foxfire is offering a $50 statement credit to OD practices that enroll in Essilor Vision Foundation's (EVF) See Kids Soar® program and use Foxfire's software. Existing Foxfire users that sign up for See Kids Soar in October will get the $50 statement credit, and new clients that sign on with Foxfire and enroll in See Kids Soar during the month will also receive the credit.
In addition, OpenEdge, the company that processes credit card donations, is matching Foxfire's credit with an additional $50. That means participating practices can get a $100 credit on their Foxfire statement. This offer is only valid in October.
See Kids Soar is an in-office cause campaign that empowers eye doctors and their staff to raise awareness and funds to help children in need around the country get vision care. In 2020, Foxfire introduced technology that enables OD practices to collect donations to the See Kids Soar program from patients at checkout.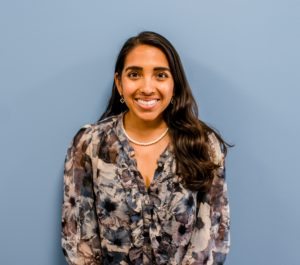 "See Kids Soar® is the most seamless philanthropic program we've been involved with. It's an easy way to get your whole office involved in giving back, and it helps reiterate the importance of eye health with your patients," says Neena James, OD. "We've gotten great support from Foxfire, and we appreciate the training and tips they provide to make sure everything is running smoothly. I would recommend Foxfire's software to any OD. Using it so easy and it doesn't interfere with any of our functions."
"Foxfire truly believes in the powerful impact that preventative eye care has on a person's overall eye health, and we know it is important to detect vision issues early on," says Korry Petterson, President, FoxFire Systems Group. "If our clients can help set an example for others, we want to provide any incentives we can to get people on board." Petterson adds that offering the $50 credit around World Sight Day is "an easy way for our doctors to get involved and contribute to this amazing cause while it is already on their minds."
Click here to learn more.
Media Contact: Meredith Marmurek | Email: meredith.marmurek@essilorusa.com | 214-850-3642
Help A Child See Today
Together, we can help every child see the world clearly.
Your donation helps provide vision exams and eyeglasses to children in need.